Have you figured out how you're going to show off your Red Socks style on this coming Tuesday? (If not, there's still time!) Maybe you've wondered….
Why Socks?
Because socks are the best (duhh)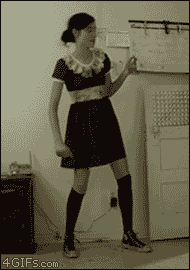 Aside from looking rad, they keep your feet warm in the winter, cool in the summer, dry in all weather, serving a very important function in our everyday lives — especially when corgis wear them:

But did you also know:
Socks are rarely donated at clothing drives but are so critical to healthy and happy feet.
According to Boston Healthcare for the Homeless Program,
Access to shoes and socks is often limited for the homeless men and women living in shelters and on the streets. Rain-soaked feet, ill-fitting shoes, constant standing and diseases like diabetes take their toll on the feet of homeless people. Every day, BHCHP's nurses and physicians treat a huge range of foot ailments – from trench foot to skin infections, from frostbite to nail diseases.  The best way to prevent such conditions is to keep feet clean and dry – very difficult if you spend your days outside.

Clean, white socks are a staple of homeless health care and you can help make a real difference in the lives of our patients and the quality of care that we can provide.
There are some folks who could really use a fresh pair of socks
And we thought it'd be great to help them out, so in addition to rocking red socks on Tuesday, 
Please consider bringing some new white socks to the next Bike Party to help them out
We ask you to consider bringing along an unopened pack of new WHITE socks to Bike Party to donate to Boston Healthcare for the Homeless Sock Drive.  Just bring a pack (or more!) to the next Bike party and we'll take it from there. 
To help some folks feel a little more like this:
(and remember, donating socks is completely optional! You do not need to bring new socks to participate or enjoy Bike Party!)
Help make this ride awesome! Parties are better with your friends, so be sure to invite them to join us!
Because you're awesome and you know it.
See you on the 8th!